Become a Better Juggler
How to juggle writing with other creative disciplines.
For most of my life, I've been a bit of a creative juggler.
No, not that kind of juggler—I don't have the hand-eye coordination for anything like that! What I mean is juggling multiple artistic disciplines. 
Writing has been at the center of my creative life for a while now. But through the years, I've dabbled in other mediums as well. I've made zines with my friend Aysha. I've hosted and produced podcasts. I've acted in the occasional play. I've also tinkered with acoustic guitar (emphasis on "tinker"). And if karaoke is considered an artistic discipline, well, throw some Lucinda Williams in the queue for me so I can artistically discipline the heck out of it.
As you can see, I've thrown a lot of spaghetti at my creativity fridge to see what sticks. My creative life has taken many forms. And I know I'm not alone here. Many writers do more than just write.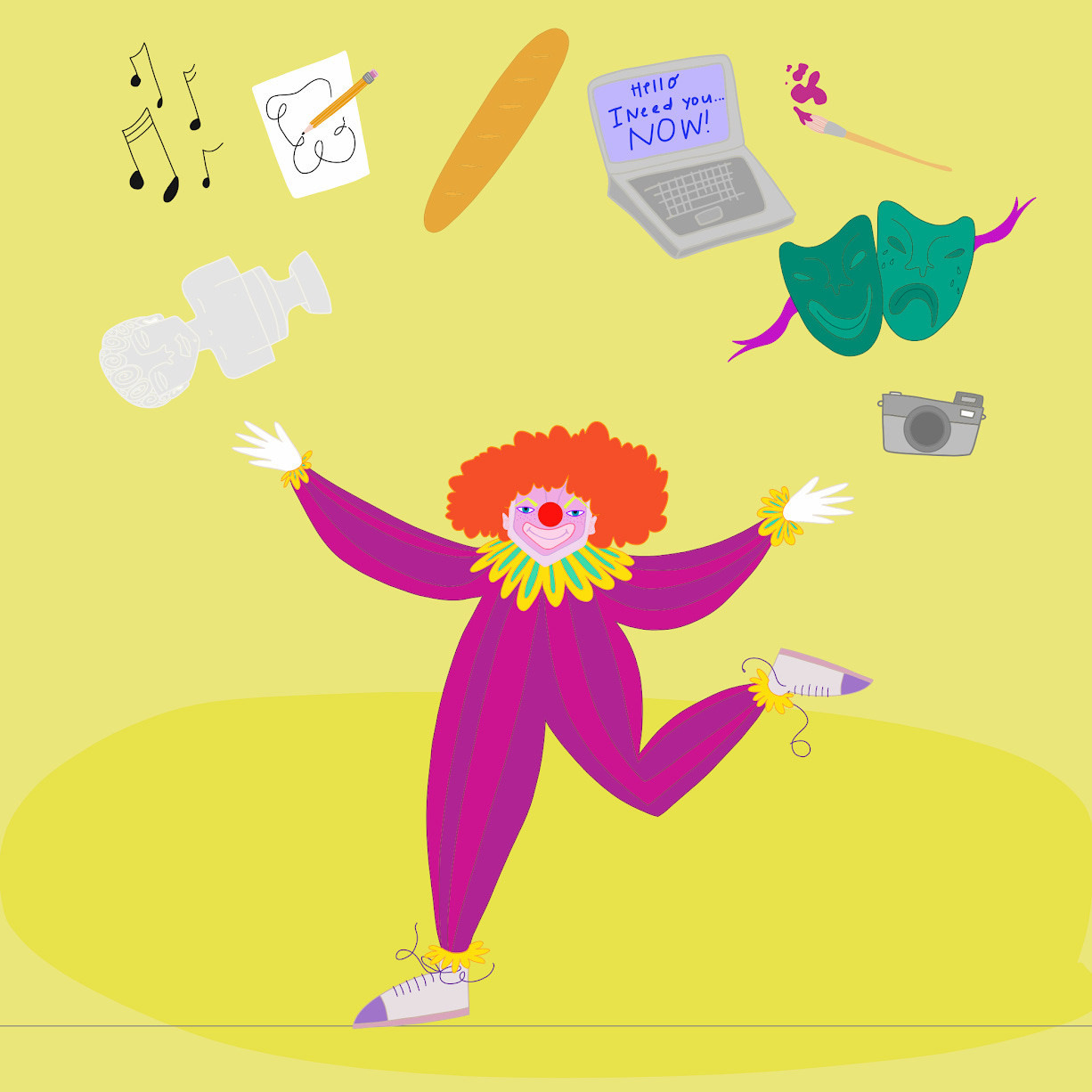 There's a huge benefit to juggling multiple creative projects at once—we get to have a lot of fun when we spread our creativity across various mediums.
The downfall? It's much more difficult to finish creative projects and master multiple disciplines when we're constantly shifting creative gears. Often, multitasking can cause more harm than good.
No, the point of art isn't always to "get things done" or become a "master." And no, art-making most certainly isn't about productivity. It's about expression and joy and so much more! But nothing pushes me to express myself more than the goal to finish a creative project. 
If you dabble in multiple disciplines, it's important to reflect on what you gain from each medium. What does another discipline (like drawing or baking or woodworking) offer you that writing doesn't? How does one of your creative disciplines inform the others? I recommend asking yourselves these kinds of questions often. It's important to acknowledge how your creativity is in conversation with itself.
After you identify what you gain from each of your creative mediums, prioritize accordingly. If you feel torn identifying which creative discipline is your "main squeeze," I think it's safe to say that whichever medium brings you the most joy at its most challenging is probably the one that has most of your heart.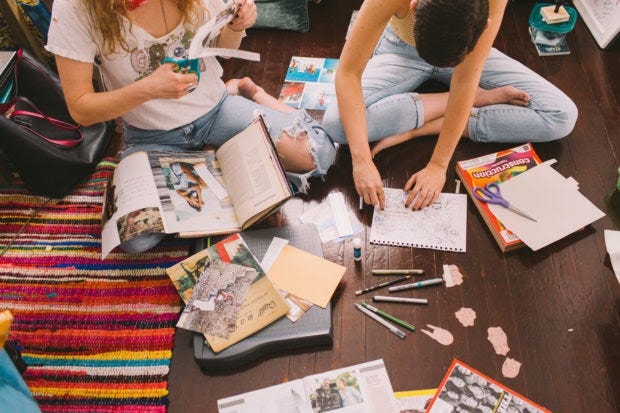 That's me and Aysha working on our zine project, Nickname. Photo by Jesse Brantman for our 2018 feature in Void Magazine.
When possible, team up for accountability. We all know how isolating writing can be (after all, that's why I call this newsletter Lonely Victories). When you're working within other disciplines in addition to writing, find ways to infuse those mediums with teamwork.
Zine-making was a great way for me to hang out with a friend while working on a project. We'd sit crisscross-applesauce on Aysha's apartment floor with a couple of glue sticks, a zillion magazine cut-outs, and a glass of wine (and a vodka soda for Aysh), gabbing and laughing as we laid out our zine's pages. That element of collaboration made my writing time outside of zine-making feel less lonely. 
Figure out which mediums fire you up and which help you wind down. Writing gets me energized, so I prefer to start my day with it. But at the end of a busy workday, I love picking up my guitar and practicing new picking patterns. It's a great way to transition into the evening while keeping those creative juices flowing just a little while longer.
When you really want to double down on a creative project, pare back and reprioritize. Reflect again on what you're gaining from each medium you're working within. If you're having trouble answering that for yourself, remember that there's nothing wrong with taking a break from one medium so you can focus on others.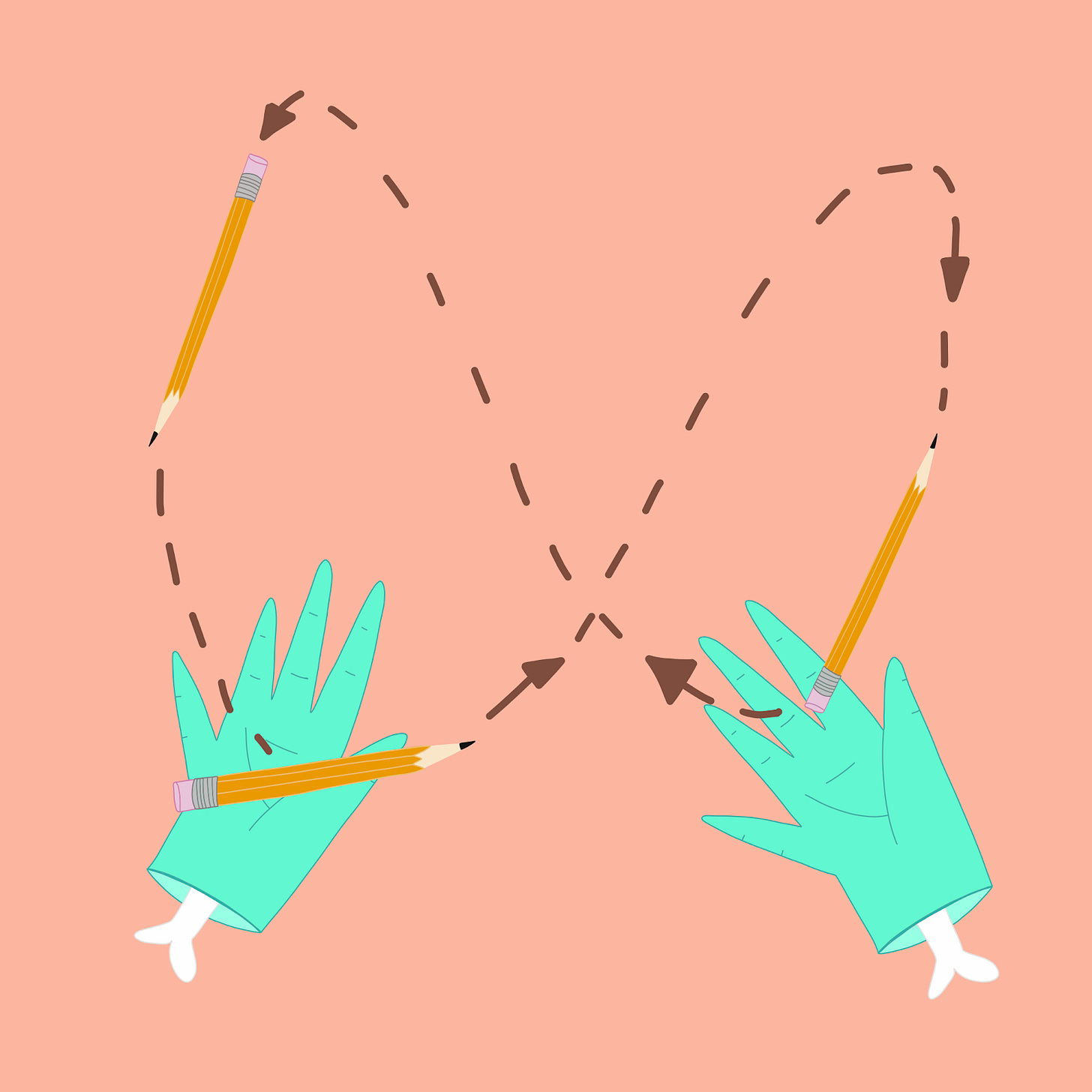 In the next issue of Lonely Victories, I'll share more tips for writers who juggle multiple artistic disciplines. If you haven't already, subscribe so you don't miss out!
---
How do you juggle writing with other artistic disciplines?
"I'm focusing on writing right now, but if I feel like cooking or zine-making, I don't stop myself. I do whatever creative discipline feels good that day." —Kalee
"I dabble in other artistic disciplines, and I do so by treating writing as a discipline and my other abilities (dance, violin) as fun hobbies." —Jessica
"I've gotten really into collage and chalk art, but writing will always be where I feel most inspired and creatively in tune to. Writing is the art form I can't go a day without contributing to." —Taylor
Are you a creative juggler as well? Share your tips on juggling multiple creative disciplines with me in the comments of this issue!
---
Really Digging This
Here's what I've been reading and loving lately.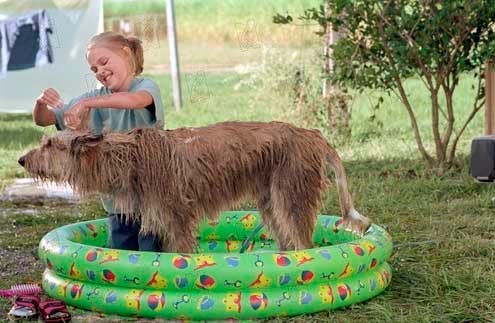 I've been getting more into audiobooks recently. One thing that's sent my summer pandemic doldrums packing is listening to my favorite books from my childhood. I got very misty-eyed listening to Because of Winn-Dixie, and I'm sure I'll do the same with Harriet the Spy. It's fascinating seeing glimmers of my childhood curiosities as a reader and writer through these books. 
---
Tell me about your lonely victories.
"This spring I finished the first official draft of my first novel ever (it's a murder mystery set in a fantasy world). It needs lots of revision, but for now I'm just thrilled that I finished something!" —Johanna
What's a lonely victory you've had in your writing process recently? Tell me all about it in the comments of this issue!
---
There's still time to join a
workshop
with me this fall!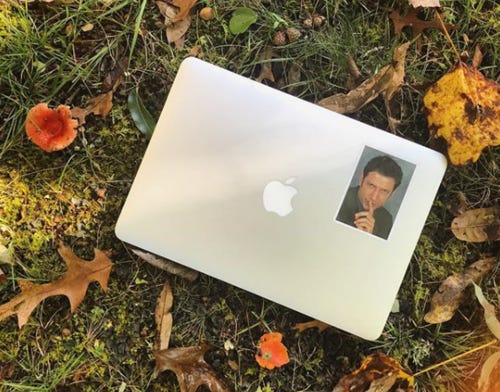 I have one more spot left in my socially-distanced workshop at CoRK Arts District this October. My online classes are full, but I am now taking sign-ups for the alternate list in case a student drops out. Sign up now to reserve your spot!
---
Want to be included in a future issue of Lonely Victories? Answer some questions on upcoming topics and I may include your response!
Special thanks to Aysha Miskin for providing illustrations and designing the banner image for this newsletter and to Becca Wucker for editing this issue.
---
"Writing alone can give you a very deep sense of satisfaction and lonely victory." —Greta Gerwig