I Have Five Simultaneous Careers
Ann Glaviano on the art of balancing writing with dancing and DJing.
After writing about the art (and logistical challenge) of juggling multiple artistic disciplines in the last issue, I interviewed writer, dancer, and DJ Ann Glaviano.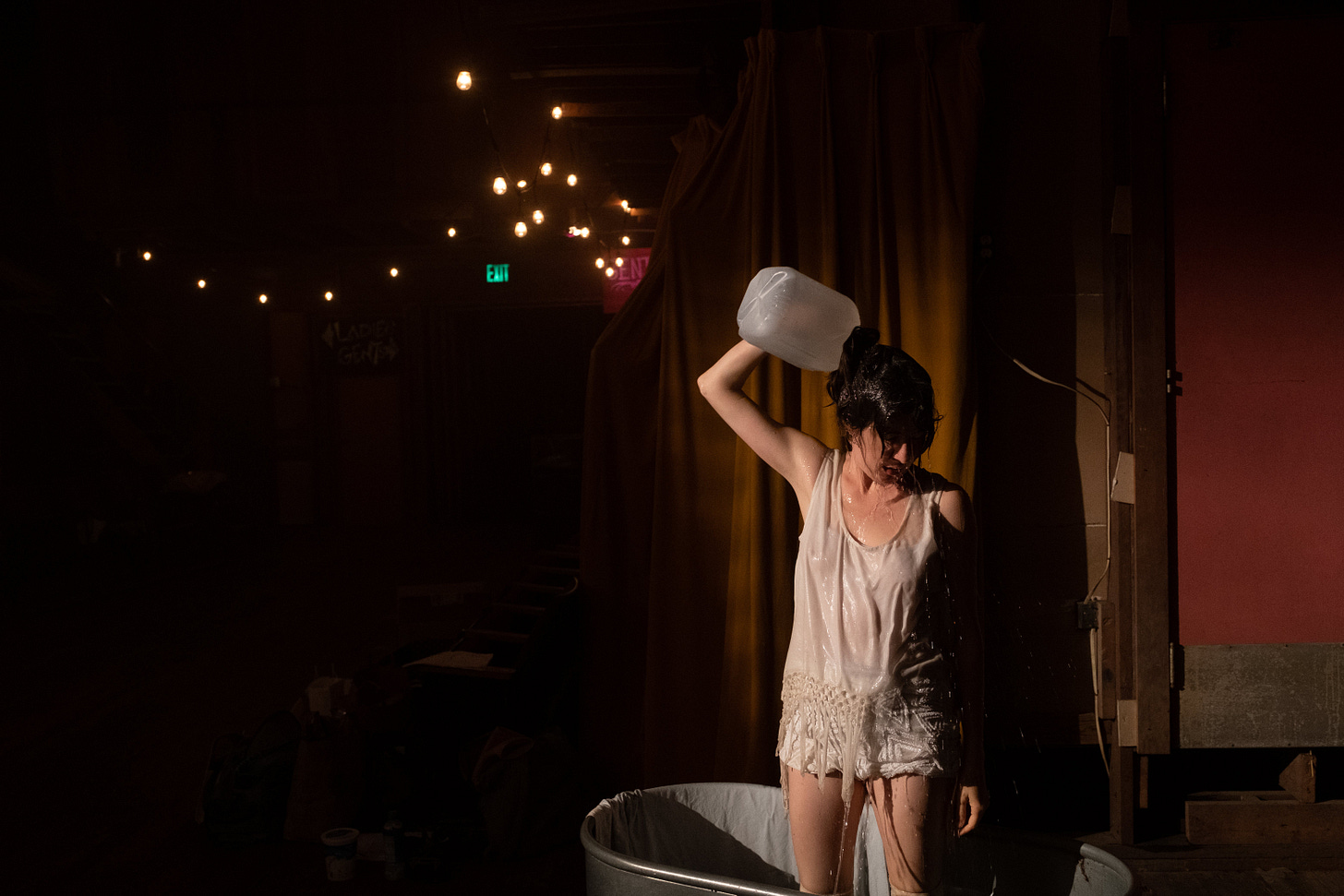 Ann Glaviano during Known Mass No. 3, "St. Maurice," at Happyland Theater in New Orleans, May 2019. Photo by Patti Perret.
I met Ann at a residency at Atlantic Center for the Arts. She's a remarkable writer (in fact, Roxane Gay selected her story "Come On, Silver" for inclusion in The Best American Short Stories 2018), but at our residency, she was studying dance with Deborah Hay, a postmodern choreographer. Ann is also a DJ who spins dance jams from 1957-1974 on vinyl in her native New Orleans. 
Needless to say, I knew she'd be the perfect artist to chat with about working in multiple disciplines.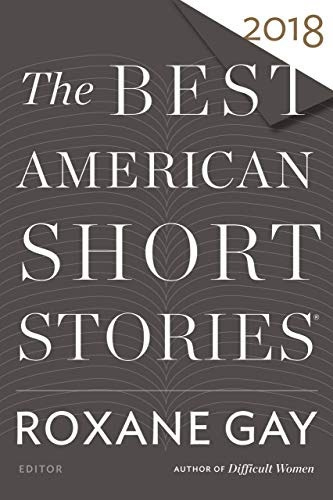 Walk us through your average week. How do you divide your time between writing, dance, and music?
This is my current pandemic schedule, but it more or less takes this shape in "normal times" too. 

My mornings are devoted to dance training and dance-making—I'm either in ballet class (we're back to the studio with masks on), an outdoor circuit class for cross training, or working solo in the studio. I need a ton of transition time after that—to eat, shower, tidy up, flop around, read, maybe literally sleep for a while. 

In the afternoons I'm writing. This is a new development—I was not able to "write" (in the formal trying-at-it way) for the entirety of the pandemic until a couple weeks ago. Then I bike to the park in my neighborhood, sit on the concrete floor of an old wharf structure, and people-watch/river-watch/write in my journal (a routine I developed during the pandemic that got me, finally, back to "writing"). 

In the evenings I'm doing the client-work hustle (grant writing and copy editing). Because of the pandemic, I'm not doing any DJ gigs, but those tend to be on weekends. If I'm running a rehearsal process with an ensemble, those rehearsals are on weekends as well.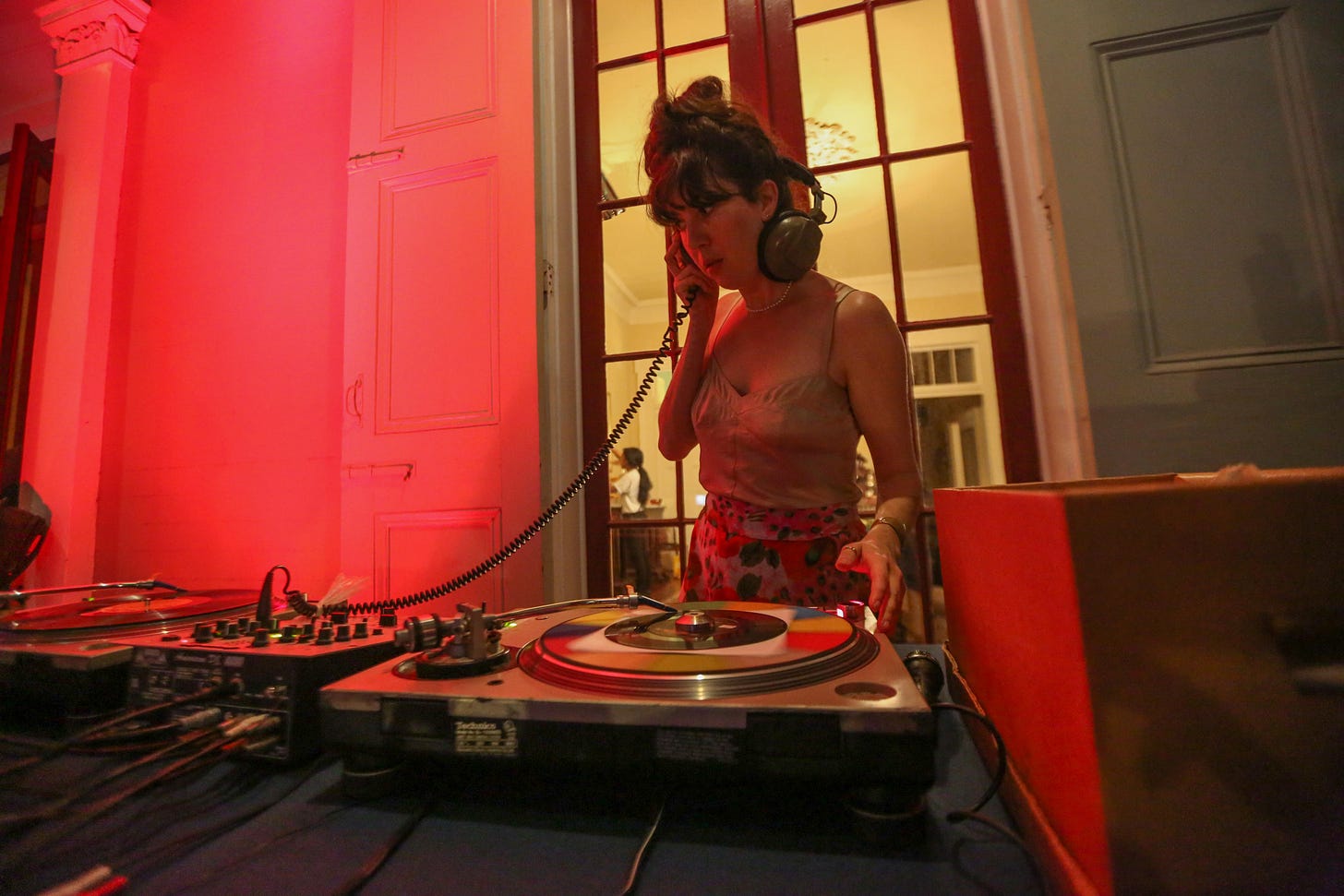 Photo by Josh Hailey
How do your respective artistic disciplines influence one another?
For a long time, they felt siloed, which I found very frustrating. Specifically my dance and writing practices felt not just separate but opposite—and it's fine, maybe, for them to be complementary, but the total disconnect struck me as strange and limiting. I started training with Deborah Hay in 2015, and over time I realized that her approach resonated strongly with me in part because her dance tools are language-based—and she is fanatically precise with her language, and her choreographic scores are like poems.

I also realized, in starting to make my own dance work in 2013, that I already had a whole set of beliefs and maybe an ethos around how to consider a dance audience because of my writerly practice of considering the reader. So I am able to use my narrative chops to bring the audience along in my dance work, even when the dance functions more like a poem than like a story.

DJing is me being evangelical about the need of all humans to dance. I also think of the set as a way to gather up all the energy in the room and shift it over time—it has a trajectory, like a performance or a story might.

And I am increasingly able to use my tools as a dancer and dance-maker to approach my writing work. A tip on paying attention, from Deborah: Remember to turn your fucking head.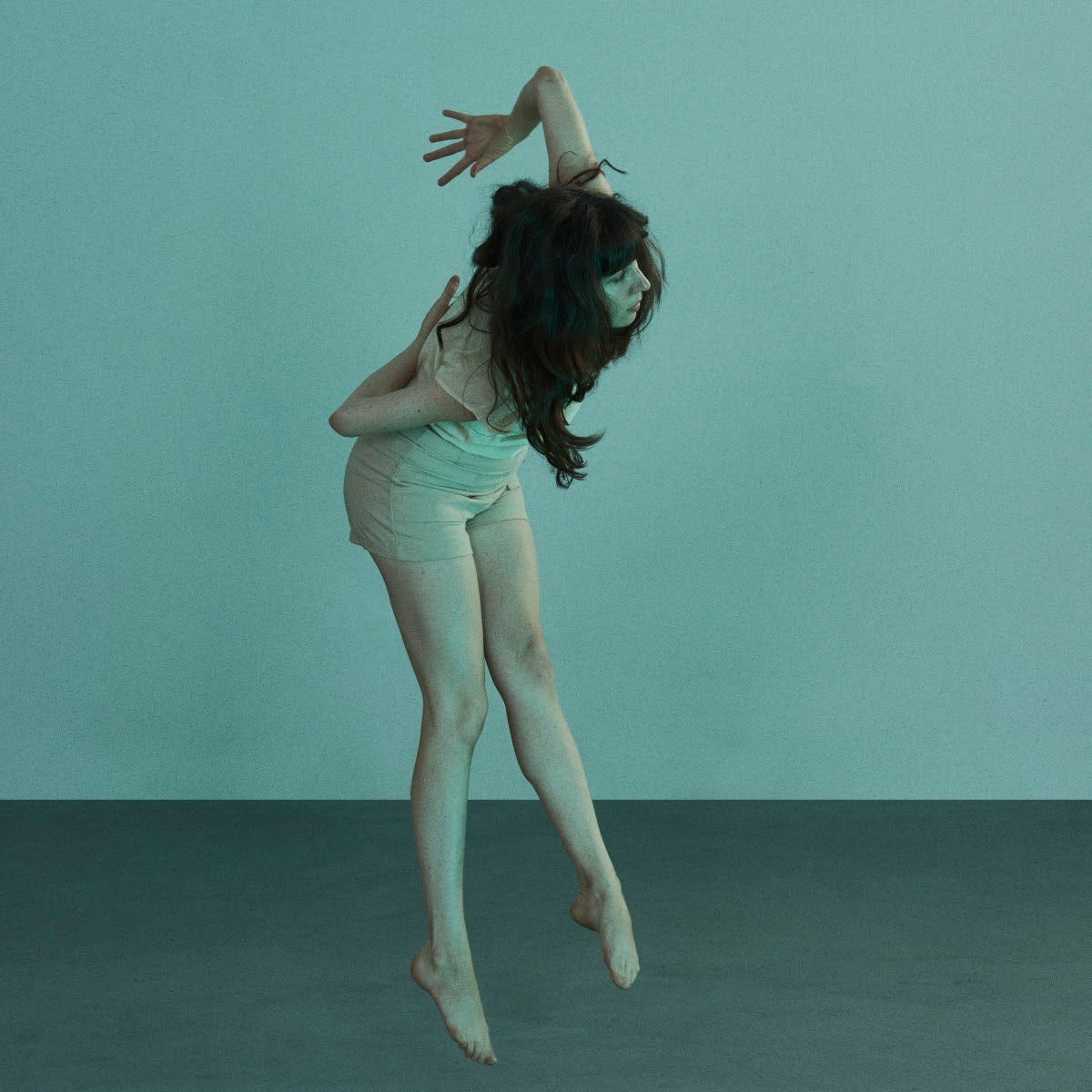 Photo from Known Mass: Same Weather When Viewed From Above, co-choreographed by photographer Craig Mulcahy.
Many multidisciplinary artists have trouble explaining what they do when they introduce themselves to people at parties. How do you ordinarily introduce yourself?
"I have five simultaneous careers."
Aside from the complicated party introductions, what are some challenges that come with splitting your time between writing, dance-making, and DJing? How do you overcome these challenges?
I used to feel some regret about my attention being split, or diffuse; if I were willing to focus on one discipline maybe I would make better work. These days I feel as though my work across disciplines gives me a useful range of funny, weird, surprising access points for each. But also—and this is the bottom line for me—I would be deeply miserable if I gave up any of my artistic practices. Even if I couldn't find a way to justify it in terms of artistic integrity or progress, I wouldn't change how I'm living. So instead of giving up the multidisciplinary life, I've given up being sorry about it.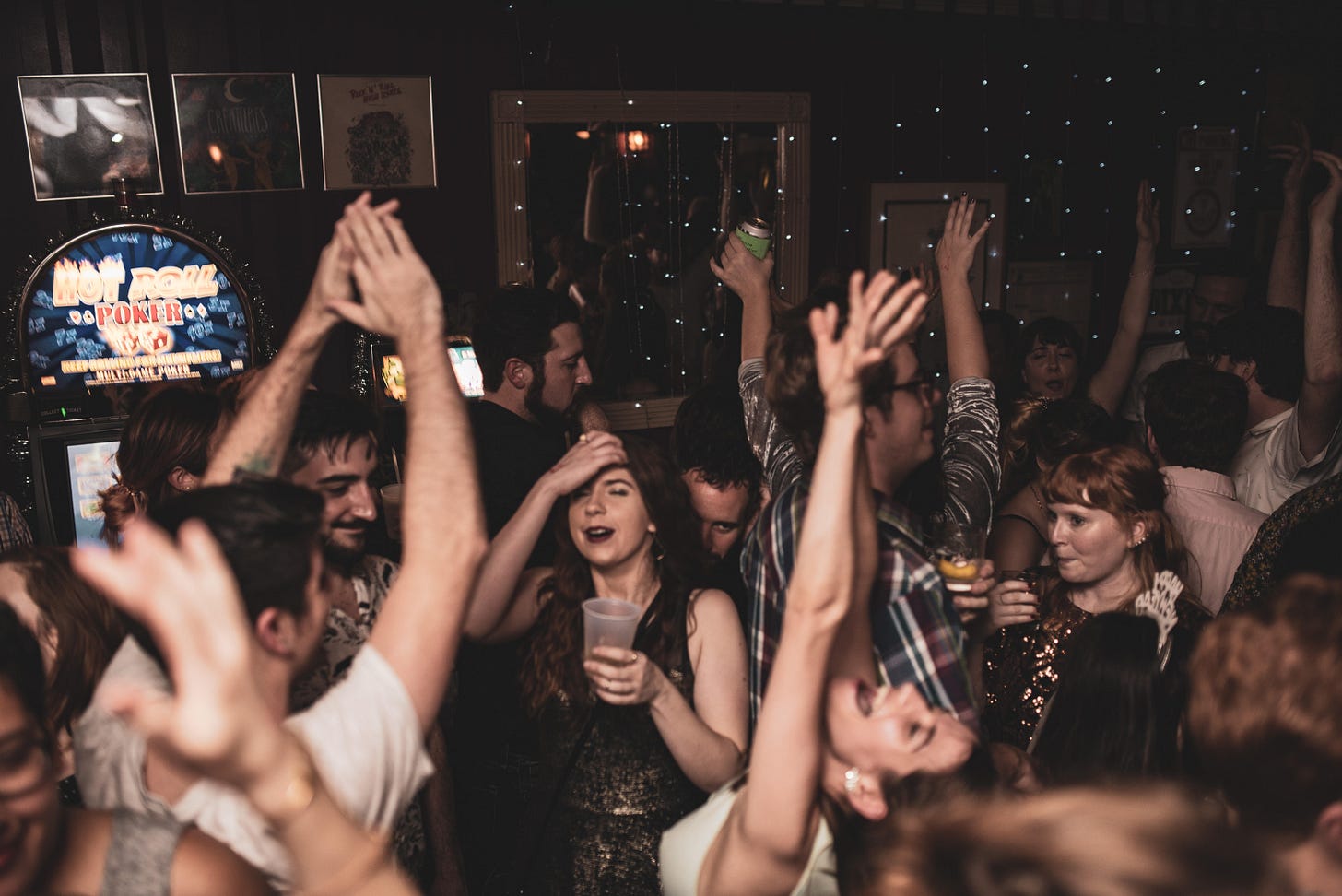 Doesn't this photo of HEATWAVE! at Twelve Mile Limit make you long for pre-COVID days?! Can't wait until we can safely dance and sing with a bunch of strangers again. Photo by Aaron Sarles.
Ann has put up four HEATWAVE! playlists on Spotify for making a dance floor out of your kitchen during pandemic time (or any other time). Thanks for bringing the wisdom AND the party, Ann!
---
How do you balance writing with other artistic disciplines?
"Rather than writing and visual art competing for my time, I find that they inspire each other. Sometimes using my own writing as inspiration is the only way I can really break through a bad art block." —Lara
"I treat writing as a priority or as a piece of my working life and all other creative outlets as a piece of my personal life. Thinking of them this way keeps me from confusing the roles they each play in my life." —Mara
"Is being a mom an artistic discipline?" —Alison
As far as I'm concerned, Alison, the answer to your question is a resounding yes.
Do you dabble in multiple artistic disciplines? Share your tips on juggling your creativity with me in the comments of this issue!
---
Really Digging This
Here's what I've been reading and loving lately.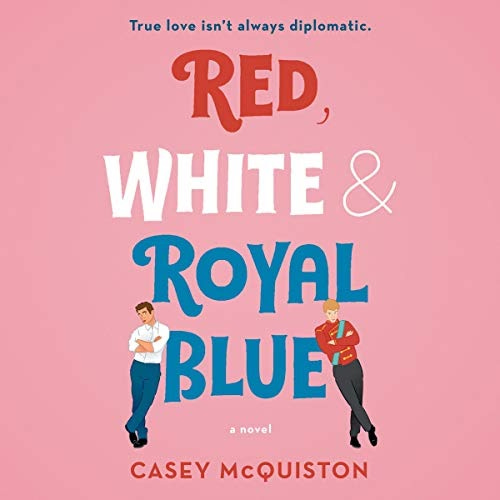 I had the TIME of my LIFE listening to Casey McQuiston's breath-of-fresh-air-of-a-novel, Red, White & Royal Blue. If you have a long drive ahead of you this fall (I'm looking at you, fellow Floridian leaf-peepers), download this audiobook and expect a ton of laughter. I swear, it's just as enjoyable as binge-watching Veep, if Veep was also completely adorable in every imaginable way.
I haven't been reading as much lately because I've been deep into my novel revisions! Got any book recommendations for me this fall? Leave a comment!
---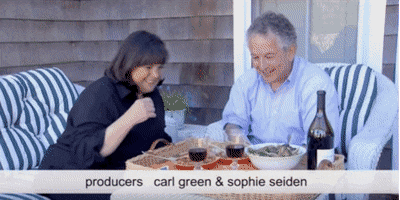 Long, long ago, in the very first issue of Lonely Victories, I mentioned that I'm fighting loneliness in my writing life by working on an incredibly silly project with my dear friend Rebecca Joy. We've been taking turns imagining the pandemic life of the Barefoot Contessa and—yep—writing fanfiction about her East Hampton quarantine life.
If you're like us and you're a little too invested in the love life of Ina and Jeffrey Garten, give our first episode a read.
---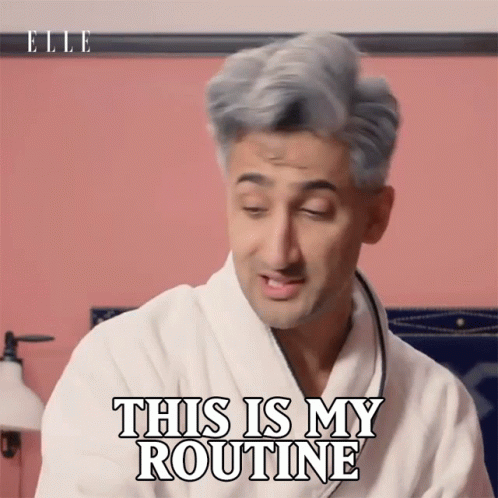 The next issue of Lonely Victories will be all about writing routines. If you haven't already, subscribe so you don't miss out!
---
Want to be included in a future issue of Lonely Victories? Answer some questions on upcoming topics and I may include your response.
Lonely Victories is a Bookshop.org affiliate.
Special thanks to Aysha Miskin for designing the banner image for this newsletter and to Becca Wucker for editing this issue.
Learn more about my work at hurleywinkler.com. And while you're at it, come say hi on Instagram and Twitter!
---
"Writing alone can give you a very deep sense of satisfaction and lonely victory." —Greta Gerwig